You've probably heard of martingale, which is generally considered more of a 'strategy' than a cheating technique but is still prohibited at many casinos. Be sure to read the casino's terms and conditions to see if it is allowed or not.
There are several types of martingale, and the roulette martingale is one of the most commonly used.
The principle of the basic martingale is simple; you simply double your initial bet as soon as you lose. If you come across a winning bet, then you stop (and start again at zero if you wish).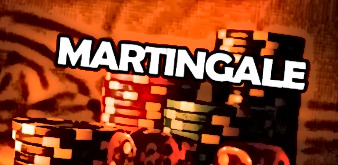 It is a technique that is not at all infallible, contrary to what many people think, and you often need to have a large starting capital. It is possible to practice martingale in land-based casinos as well as in online casinos.
Creating Multiple Players Accounts
We move on to a cheating technique that is clearly prohibited in online casinos. When you register at an online casino, your player account is the only one you are allowed to use. But some players decide to open other accounts, using fake names or the names of family members.
This method allows for multiple bonuses, including the (usually large) welcome bonus.
Unfortunately, casinos frequently find this out and request documents from players, who are then stuck because they cannot make withdrawals until their documents are up to date. If this method works, it can be effective, but it rarely works!
Piracy
The systems of different casinos are never perfect. There are always security holes that allow the best hackers to slip through. Some even manage to hack the RNGs (random number generators) in order to get bigger payouts.
These cases are rare, as only the best hackers can achieve such feats, but keep in mind that even if it works, the casino will eventually realize that you are far too lucky for it to be true.
Indeed, if you have a small total amount of money deposited, but on the contrary, a large number of withdrawals made, then you will quickly find yourself on the radar of the casino's anti-fraud teams.
This technique is clearly prohibited and you risk a lot by doing this.